Business contents

Precision sheet metal processing
We are taking precision sheet metal processing mainly [integrated manufacturing system from prototype to mass production].
You can machine sheet metal with stainless steel, iron, aluminum etc using laser processing machine and turret punch. We can handle products according to the drawing accurately with abundant experiential value that the material metal will stretch and shrink slightly by applying force and heat during processing.
The prototype is handmade, finished individually carefully, and confirms. Next, we will consider shifting to production of mass-produced products, we will proceed from press die manufacturing to processing, and will continue to manufacture stable mass production products with customers by using a lot of jig tool.
With abundant experience and fine-grain correspondence, we can respond to the needs of a wide range of customers from trial manufacture, small quantity multi-product production to mass production.
Corresponding material size that can be processed
Aircraft parts
We manufacture small quantities of aircraft parts requiring high processing technology for special metals such as aluminum, stainless steel, titanium, magnesium, heat resistant alloys, etc. in small quantities. We have acquired a strict quality assurance system backed by certification of JIS Q9100 (aerospace), which is the quality management system required by aerospace related products in terms of aviation safety. We realize processing technology that meets stringent standards required in the field of aviation and space development, production facilities for stable supply, and quality control system that guarantees airworthiness.







※Aircraft parts are not listed for securing confidentiality and safety.
POS information terminal
We manufacture assembly sheet metal parts for POS information terminals used in major convenience stores and supermarkets.
Introduction of product technology
①Cutter unit
Assembly parts of the receipt cut part correspond to the cutting ability of one million times, special curing materials and shaving processing are also possible.


②Bending parts
we can combine hand bending into metal mold bending to make difficult bending work.


Various information terminals · ticket issuing machines
Financial products and distribution products We manufacture assembly sheet metal parts inside K products products.
It supports all kinds of processing including cutting, drilling, tapping, burring, dish, dish, and bending.
Financial products
Sports boarding ticket issuing machine
Standard ATM
Financial counter terminal
Personal Inquiry Terminal
Distribution related products
Convenience store ATM
Lottery Terminal
Passbook / voucher printer
Coin hopper
Kitchen printer
Introduction of product technology
Avoid paper jams required for paper money ticketing machines We also support smooth products with intact products. No scratches, no bruises, no bending scratches, no sputtering quality is realized. It also supports composite processing products.


Surveillance camera
Surveillance camera We manufacture assembly sheet metal parts inside machine.
3D printer
We manufacture assembly sheet metal parts inside 3D printers.
Introduction of product technology
It is used where sheet metal products touch the eyes of everyone inside 3D printers.



COMPANY INFOMATION
Company plan
Customer satisfaction first
Management philosophy
We shape customer's wishes with reliable quality and trust
Company Profile
Company name
TSS Co. Ltd.
Representative
Representative Director Junichi Yagi
Establishment
1986 (Showa 61) December 26
capital stock
20 million yen
Business contents
・Precision sheet metal processing (wire cutting, laser, TPP)
・Press Mold Making · Processing
・Polishing · Welding · Various Secondary Processing
number of employees
31 people
Main client
・NEC                                      ・NEC Platforms
・Ebara Corporation
・JAMCO
・Tanaka Kikinzoku Industry
・MUTOH INDUSTRIES LTD.
・SAXA Techno Inc.
Business address
■Japanese headquarter
〒214-0001
Kanagawa Prefecture Kawasaki City Tama Ward, Kan 3-11-37
TEL:044-948-1025
FAX:044-948-1026
Bank
・Kawasaki Shinkin Bank Inadadutumi branch
・Tama Shinkin bank Inagi Yano guchi branch
・Yachiyo Bank Noborito Branch
 T.S.S METAL INDUSTRY MALASIA SDN.BHD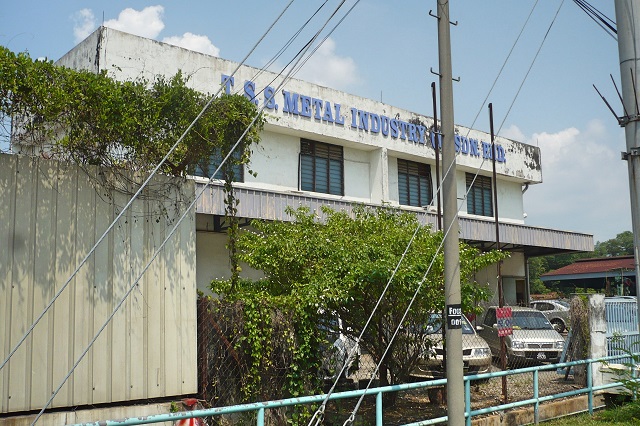 Office information
| | |
| --- | --- |
| Business address |  NO 4, JALAN JOHAN 1/2, KAWASAN PERINDUSTRIAN PENGKALAN 2,FASA 1, SG. TERAP PUSING 31500 PERAK. |
| TEL | +60 5-3667781 |
| FAX | +60 5-3668897 |
| E-MAIL | tss-malaysia@tssmetal.com.my |
| Business contents | Mold sheet metal press industry |
| number of employees | 80 people |
24 years experience in Malaysia. Japanese staff are always resident.
At the Japanese headquarters, we prepare prototypes, small quantities and many varieties, and the Malaysia factory will support mass production products with molds.
As for die making, we have our own know-how, so we can respond with custom made mold made according to customer's diverse needs. In addition, since the turret punch press (general purpose mold press machine) is also equipped, it can make products that take less time.
Exports from Japan and imports from Malaysia are exported and imported weekly in round-use containers, and it has become a stable trade environment.
Malaysia factory staff also serve Most of our employees have been working for 20 to 25 years and have sufficient knowledge and skill. Although the standard language is Malay in the company, it is a climate that makes it impossible for us to feel inconvenienced because we can also talk in English and Japanese. Japanese drawings and data can be used without translation.